Paragraph 80 (Paragraph 79) Houses: The Overview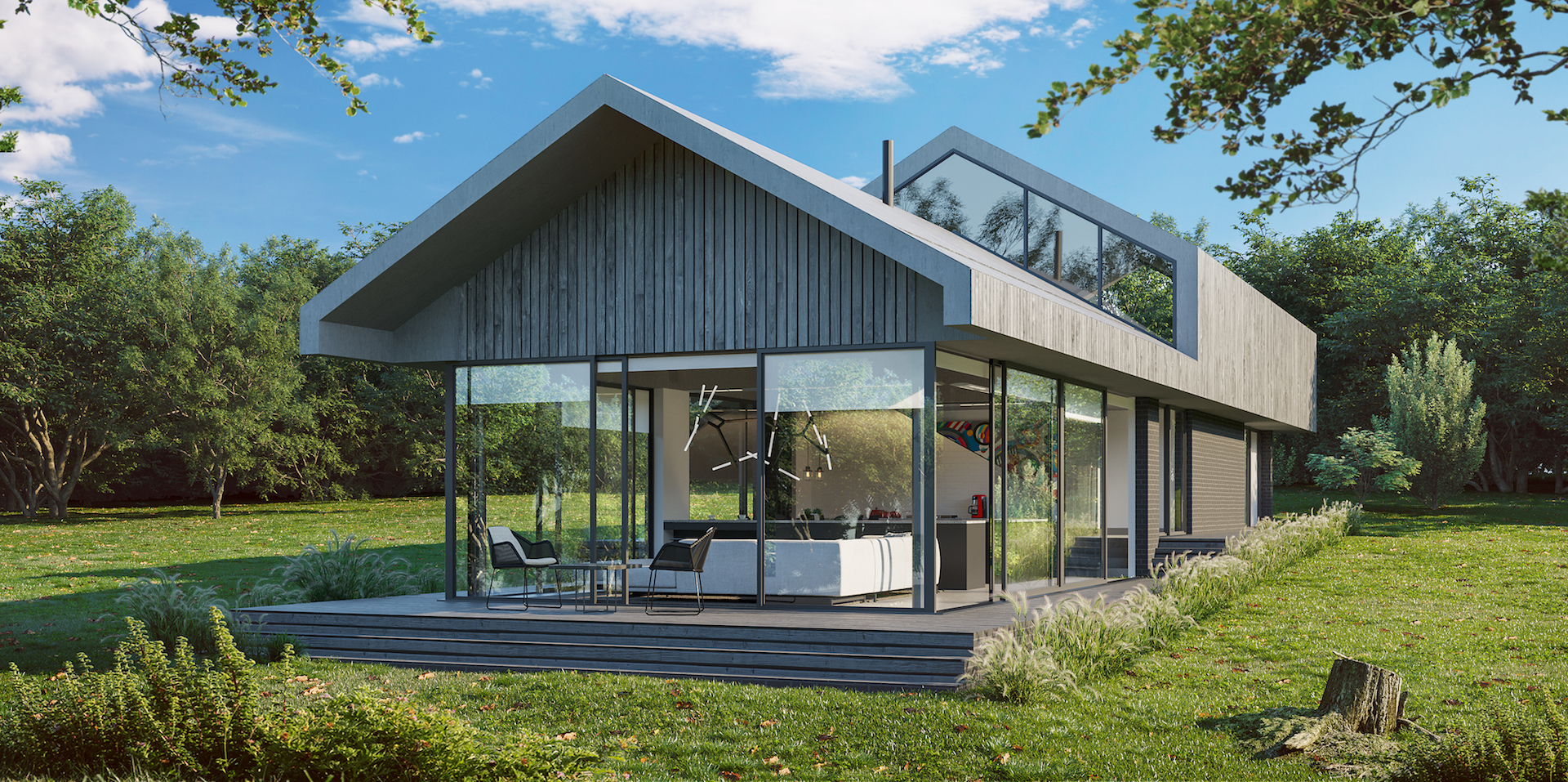 Paragraph 80 Houses – formerly known as paragraph 79 – refers to the planning policy set out by the National Planning Policy Framework (NPPF) that details the requirements for detached, isolated rural homes. The planning policy was conceived in 1997, and has gone through many iterations since then, including Paragraph 79, Paragraph 55, and PPS7. 
The current iteration, taken from Paragraph 80 of the NPPF, is as follows: 
Planning policies and decisions should avoid the development of isolated homes in
the countryside unless one or more of the following circumstances apply:
a) there is an essential need for a rural worker, including those taking majority
control of a farm business, to live permanently at or near their place of work in
the countryside;
b) the development would represent the optimal viable use of a heritage asset or
would be appropriate enabling development to secure the future of heritage
assets;
c) the development would re-use redundant or disused buildings and enhance its
immediate setting;
d) the development would involve the subdivision of an existing residential
building; or
e) the design is of exceptional quality, in that it:
– is truly outstanding, reflecting the highest standards in architecture, and
would help to raise standards of design more generally in rural areas; and
– would significantly enhance its immediate setting, and be sensitive to the
defining characteristics of the local area.
As you can see, architects and property developers have a good deal to consider – both practically and aesthetically – when putting forward the proposition for developing a home in an isolated rural area. Points A – D highlight specific criteria that a Paragraph 80 house must meet, however not everybody looking to develop a Paragraph 80 house can fulfil at least one of these requirements. 
As architects, we are particularly concerned with Point E, as this allows for further flexibility on the construction of Paragraph 80 Houses so long as the quality of the building meets the highest standards of architecture and design. 
Very few architects across the UK have the necessary experience, skills, and perseverance to overcome the nuances and hurdles that come hand in hand with achieving planning permission for Paragraph 80 Houses. Tye Architects have worked on a vast range of successful Paragraph 80 projects, constantly pushing boundaries in planning and design to ensure that dreams are not held back by the need for compliance.
What to expect from pursuing a Paragraph 80 House
The prospect of building a dream home in the perfect location is just that for some people: a dream. However, with a good deal of hard work, a decent budget, a sprinkle of imagination, and the right team around you, there is more than a good chance that your dream house can, and will, become a reality. 
Let's start with the team, because the people you surround yourself with on your Paragraph 80 journey really will make or break it. If you are considering crafting a Paragraph 80 house, you will likely have a good deal of knowledge and passion for property, but it is unlikely that you are an expert architect, town planner, construction specialist, compliance officer, solicitor, and so on. You get the idea. To be successful in pursuing planning permission for a Paragraph 80 House, you will need a wealth of talent alongside you; a team of experts in their field who know the process inside and out, who can work with you to ensure you have the best chance of building your dream home. 
Due to the specific criteria set out by the NPPF, combined with the relatively little knowledge that local planning authorities have on the topic of Paragraph 80 houses, there can often be a fair bit of back and forth between parties. The amount of knowledge that local authorities have is quite inconsistent; some are more familiar than others and in those lucky cases it can be easier for planning permission to get approved. 
Preparation at this stage is key. At Tye Architects we firmly believe that setting expectations is vital to any project, so let us set some now. There will, of course, be hurdles to achieving planning permission for your Paragraph 80 project, but with enough time, dedication, and passion you will find success. Go in with the assumption that you are in it for the long haul. Good things come to those who wait. 
Working With Tye Architects On Your Paragraph 80 House
At Tye Architects, we have developed a wide variety of successful Paragraph 80 houses over the years, and at that time we have learned a lot about what makes success, and what does not. Over time we have developed a philosophy in our approach to every project we take on, a pillar of that being that problems are a good thing. All great minds in both history and the present were problem solvers, for without problems there can be no creativity, no 'eureka!' moments, no opportunity to innovate. It may sound strange, but it is the projects that seem the hardest to succeed in that excite us the most, as they allow us to truly think outside the box and get creative. As we know, this is an essential criterion we must meet to achieve planning permission for a Paragraph 80 House.
Another advantage of working with Tye Architects is the unrivalled access you will have to some of the best minds in the industry. Our architects have worked on projects across the globe, and have acted as the mastermind behind a number of projects that have featured in leading publications, as well as the hit TV programme Grand Designs. We also work with industry-leading specialist landscapers to carry out Landscape and Visual Impact Assessments (LVIAs), an essential part of the process in the early stages of Paragraph 80 development that is incredibly important to get right. We also have a strong relationship with a leading sustainability consultancy, who offer bespoke advice on each project in regards to how we can make the fabric of every building sustainable.
You can learn more about how we create award-winning Paragraph 80 houses below.
Get in touch with us 
If you would like to get in touch with Nicolas and the team, you can do so by calling the office on 01525 406677. You can also arrange a call back using our online form, or email us at nicolas@tyearchitects.com. We look forward to hearing from you soon.
To view a portfolio of our Paragraph 80 Houses and learn more about them, please click here.